Blog Home
Host a Movie Night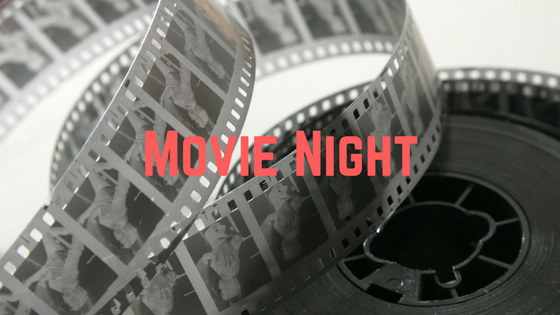 In this post, the Apartments at Charlestown Crossing Blog is featuring a few of our favorite movie snacks, decorations, and recommendations. Invite a few friends and neighbors over to your apartment for a movie night (complete with popcorn and candy) before the month is through!
Snacks
Set up a concessions table. Set out a variety of sodas, juices, and drinks for your guests to stay refreshed with. We especially like the idea of making your own Italian soda bar. Set out candy, popcorn, and nachos for your guests to munch on throughout the movie. Try out this caramel marshmallow popcorn from Lil' Luna if you'd like to try a sweet popcorn recipe.
Decorations
Make your home feel like a movie theater by putting your favorite movie posters on the walls, hanging up twinkle lights, and making your own "Now Playing" sign. Hang up a white sheet and use a projector for a drive-in feel. Remember to have plenty of pillows and blankets so your guests can watch in comfort.
Movie Recommendations
The Jungle Book (2016)
From Rogerebert.com: "In every way, this quietly majestic film should be considered a triumph. The familiar, picaresque story of a young boy raised by forest creatures but fated to re-join Man has been re-imagined as a funny, scary, affecting family adventure with mythic heft but a refreshing lack of swagger. It was made with the latest in movie-making technology but has the ethical values and wide-net storytelling sensibility of an Old Hollywood classic. At its best it feels as though it always existed and we are only now discovering it."
Hunt for the Wilderpeople (2016)
From Rogerebert.com: "So much of 'Hunt for the Wilderpeople' looks easy. It's not until one considers the number of places it could have gone awry that one truly appreciates it. There are so many minor beats that produce laughs and major moments that create surprising emotion. There's a great scene halfway through in which Hec and Ricky are high enough in the mountains that they can almost touch the sky and Hec calls it 'majestical.' It's not a real word, but we know what it means. It's the meaning that matters in 'Hunt for the Wilderpeople.' It's a downright majestical movie."
Head to your nearest theater if you want to see something new this month. Do you have any movie recommendations for us? Leave a review in the comments. Thanks for reading our post! We hope that you have a great month here in North East, MD.