Blog Home
Moving Tips and Tricks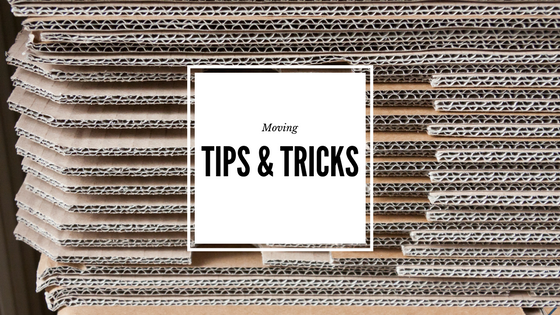 This month we have some advice to help you move into your Apartments at Charlestown Crossing home. Our tips and tricks will make moving in a breeze. We hope that you have a wonderful month here in North East, MD!
From Lifehack: Get Rid of Stuff You Don't Need
"Now that you're sorting through all your things, it's a perfect time to see what can be donated or chucked altogether! Make an effort to pare down your possessions so your move will be a little easier and your new home will be a bit less cluttered."
From Six Sisters' Stuff: Set Aside What You Need
"As your moving day gets closer, I would highly suggest packing a suitcase. Pack all the things you will need in the next week, clothes, underwear, [makeup], shampoo, etc. That way you can pack everything in your house, including your bathrooms. Also when you get to your new place you will know where all your necessities are."
From Wikihow: Learn How to Pack Clothing
"Fold and/or bundle your clothes. You will want to make sure your folds are neat and tight so that you can fit as many clothes into each of your boxes. The best way to fold them is inside out, that way the creases that ensue will be easier to get out when you unpack. Bundle wrapping is another great option if you don't mind getting your clothes slightly creased."
Remember to give your old apartment a thorough cleaning before your move into your new apartment at the Apartments at Charlestown Crossing. Mop the floors, vacuum, and get to all those hard-to-reach places you can't get to when your furniture is all in place. Your apartment should look as good as the day you moved in.
Also, remember to set up your utilities before you move into your new apartment. Call the city and the gas company and set up your internet before you move in. You don't want to spend your first day in your new apartment at home with no power and no water.
Do you have any moving tips for us? Let us know in the comments. Thanks for reading our post!