Blog Home
Road Trip Out of Town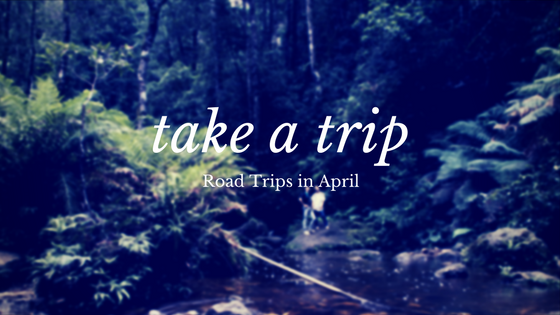 The Apartments at Charlestown Crossing Blog is featuring a few of our favorite places to head out of town for a road trip in this post. Take a trip to one of these great places before the month is through. We hope that you find the chance to leave your North East, MD apartment sometime this month for an adventure out of town.
Destinations
Visit Elk Neck State Park for a short weekend out of town this month. This park offers beautiful hiking, hunting, and camping. The official website says, "Elk Neck State Park is located in Cecil County on a peninsula, formed by the Chesapeake Bay on the west and the Elk River on the east. The park boasts over 2,188 acres of varied landscapes including marshlands, heavily wooded areas, white clay cliffs, and sandy shorelines. Elk Neck opened to the public in the early 1940s with the purpose of providing recreation in the form of camping, swimming, fishing, boating, and hiking, all of which are still popular today."
The White Clay Creek Preserve is the perfect place to hike, bike, horseback ride, hunt, and cross country ski. The website says, "The 2,072-acre White Clay Creek Preserve is in southern Chester County, three miles north of Newark, Delaware. The White Clay Creek Valley, which forms the core of the Preserve, varies from steep to gradually falling terrain with some flat bottomlands, all drained by the creek. White Clay Creek Preserve shares boundary with White Clay Creek State Park of Delaware." Learn more about the preserve by following at the Delaware State Park website.
Fort Delaware State Park is an awesome place to get a history lesson and learn more about the history of the Civil War. At Fort Delaware, you can "[fill] your day with hands-on history. Help the blacksmith hammer out new parts for a cannon or work with the laundress. Be on hand when the 8-inch Columbiad gun fires a live gunpowder charge! See a replica of Pea Patch Island as it appeared in 1864 and artifacts from the Island's past."
Road Trip Advice
We have some advice to help you with your road trip this month. Remember to make a packing list a couple of weeks before you head out on your trip. Include supplies you might need in an emergency. Also remember to pack your own first aid kit, an extra tire, and your insurance card. Pack a cooler full of healthy food to limit your fast food stops and the temptation of gas station junk food.
Do you have any travel tips for us? Leave your advice in the comments. Thanks for reading our post!