Blog Home
Summer Treats and Desserts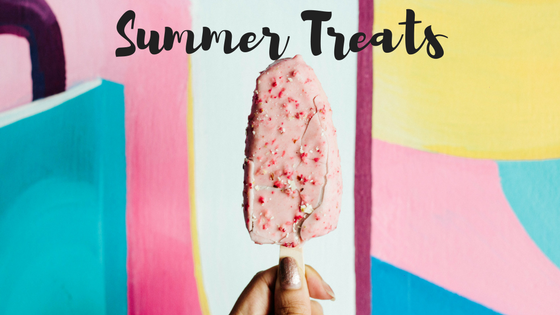 Make your summer sweet by making one of these delicious desserts before the month of August is through. August days in Northeast, MD are sweltering. We have s'mores, cheesecake salads, ice cream treats, and more. We hope that you have a great month here at The Apartments at Charlestown Crossing!
Crescent rolls are some of the world's best inventions: they're easy and fast to prepare, and you can add most anything to it to make it cater exactly to your cravings. Fill them with Nutella, chocolate chips, and broken up graham crackers for a new campfire-inspired creation.
This recipe is the perfect addition to any summer picnic. The fluffy, light texture of the cream cheese-based filling is a great way to bring out the plump, sweet textures and tastes of your favorite berries. This recipe only takes about 15 minutes to make, so whipping it up for a beautiful and tasty summer dessert doesn't even have to be a hassle!
Chocolate Raspberry Cream Pie from Ice Cream and Inspiration
Head to your local farmers' market for the fresh raspberries you will need to make this decadent dessert. Use dark chocolate chips, cream cheese, sugar, heavy whipping cream, raspberries, and raspberry Jello to make the filling. You'll love how the whipped cream and chocolate curls complete this sweet treat.
Key Lime Pie Ice Cream Sandwiches from Tutti Dolci All Sweets
Cool off on hot summer day in Northeast, MD with a key lime pie ice cream sandwich. The recipe calls for a homemade lime ice cream; if you don't have an ice cream maker, you can buy lime ice cream or add lime to your favorite brand of vanilla. Make the cookie part of these ice cream sandwiches with flour, graham flour, salt, baking powder, butter, dark brown sugar, eggs, vanilla extract, and dark honey.
Orange Creamsicle Cupcakes from A Bajillian Recipes
Orange creamsicle cupcakes are even more delicious than they sound. You'll love how the soft cake, creamy filling, and cream cheese frosting combine for a delightful confection. Incorporate the orange creamsicle taste with orange zest and orange gelatin.
What's your favorite summer dessert? Let us know in the comments. Thanks for reading our post! We hope that you have a great month here in Northeast, MD.