Blog Home
Thrifting in North East, MD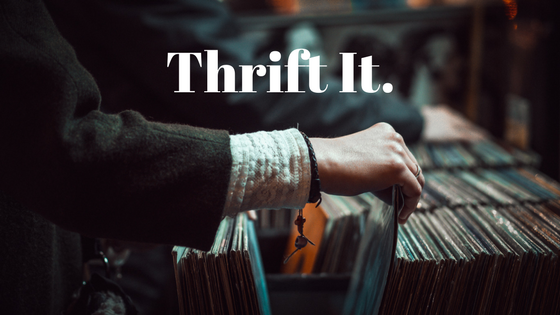 The Apartments at Charlestown Crossing Blog is featuring our favorite thrift store tips and tricks to help you shop this month. Thrift stores have the reputation of selling items that are old, out-of-style, and in poor condition, but that's not true! Your local thrift store is a great place to find a classic bag, antique coffee table, or vintage Beatles record. We hope that you find something great at your local thrift store this month! Read on for our advice.
Tip One: Explore
There are plenty of great thrift stores and flea markets in the area around North East, MD, but don't be afraid to go out of the area to find what you need! Explore Maryland to find the perfect kitchen table or a picture frame for your favorite memories. Thrift store shopping, estate sale shopping, and flea markets are all great ways to explore the geography (and the history) of Maryland. Once you've found the perfect place to shop, sort through everything. You never know when or where you'll strike gold.
Tip Two: Try Something New
You should always go to a flea market prepared to try something new. You'll never find anything good if you're not willing to experiment. Mix together patterns, shapes, decades, styles, etc. that don't seem to fit your usual tastes. You might be surprised by what you like. We recommend bringing a friend along when you go thrifting. They'll be able to give you a second opinion on items you're not quite sure about.
Tip Three: Budget
Thrift store shopping can be tricky. You might go into a store intending to spend twenty dollars and end up spending two hundred on things you don't really need. Limit yourself by setting a budget and bringing cash to the thrift stores and flea markets you visit. Setting a budget will help you keep from stocking your Charlestown Crossing apartment with things that you don't need.
Do you have any thrifting tips for us? Let us know in the comments. Thanks for reading our post!