Blog Home
To Shop or Not to Shop -- That Is the Question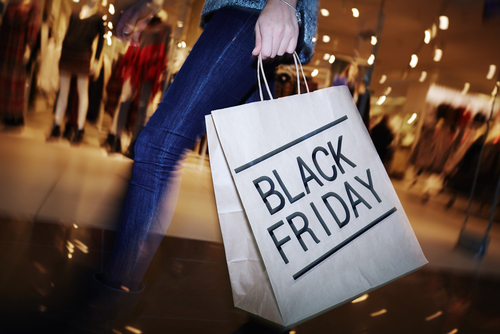 To shop or not to shop — that is the question when it comes to Black Friday shopping. Today, The Apartments at Charlestown Crossing Blog looks at the pros and cons to help you make a decision about whether or not to leave your comfy, cozy apartment at o'dark-thirty to catch all the great deals available in our area.
Pros
— Great deals on highly sought after items save you money if you were going to buy them anyway.
— Stores offer giveaways in the form of sweepstakes, loyalty points, and the first 100 in the door type prizes.
— Electronic deals are everywhere. Deep discounts on the latest models of TVs, computers, phones, and tablets are available.
—You can be a shopping hero by saving money and getting the best deals in town, and perhaps find that big ticket item for your apartment you've been eying for months at a substantial discount.
Cons
— Sales can be limited to the number on hand, and there may be other restrictions (pay attention to the fine print).
— It may be physically impossible to get from one store to another in time to get the best deals at both and it may not be worth the time and energy it takes
— Sales prices may be hyped up, and you may not be getting as good of a deal as you thought you were (research beforehand can help you determine what's a good deal).
— You may be missing out on family time, and you will miss out on prime time to sleep.
Shopping Tips
After considering the pros and cons, if you decide to go for it, these tips can help you shop like a champ:
— Plan a budget for each person/item and only take cash to help you stick to your budget
— Study the ads and make a shopping list; prioritize by status like must-have, location, and price.
— Be flexible. Choose an alternative gift in case you can't get your first choice.
— Plan your route ahead of time so you don't end up doing a lot of backtracking.
Refer to this infographic from Val Pak which lays out tips for your shopping trip in an easy-to-understand manner. If you're serious about your Black Friday shopping, we think this advice from Penny Pinchin' Mom is worth the read: 25 Secret Black Friday Shopping Tips Revealed.
Whether you decide to shop or not, The Apartments at Charlestown Crossing wants to wish everyone in our apartment community a happy Thanksgiving. Share your best Black Friday shopping tips in the comments below. Thanks for reading!